What It Is
Edit
Created by celebrity trainer and fitness guru Harley Pasternak, the "five" in the 5 Factor Diet comes from the number of elements each meal should include – protein, complex carbs, fiber, fat and fluids. Followers eat five meals a day with recipes that contain no more than five ingredients. One cheat day is allowed per week where you can eat anything – and everything – you like, guilt free.
Celebrity Followers
Edit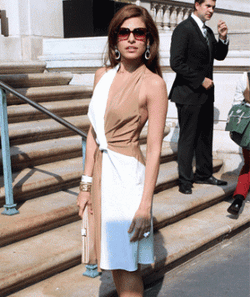 Eva Mendes, Alicia Keys, Lady Gaga, Megan Fox, Kate Beckinsale, Katy Perry, Amanda Seyfried.
Ad blocker interference detected!
Wikia is a free-to-use site that makes money from advertising. We have a modified experience for viewers using ad blockers

Wikia is not accessible if you've made further modifications. Remove the custom ad blocker rule(s) and the page will load as expected.