We decided to mix it up this week with a healthy brunch or breakfast menu! Make some of these in advance to have the next morning, or wake up an extra 30 minutes early to prepare the most important meal of the day.


1. Whole Wheat Waffles
TIP: Use whole wheat flour for a healthy twist on waffles. Top your waffles with fruit or a homemade fruit sauce instead of syrup.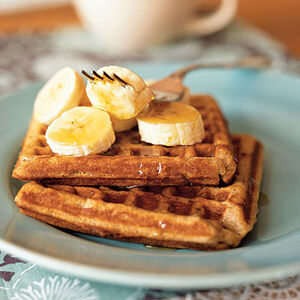 2. Triple Decker Omelet
TIP: Minimize the oil you use when sautéing vegetables by using pam or a low fat cooking spray.
3. Apple Cinnamon Oat Bran
TIP: If you want to sweeten your oat bran or oatmeal, use agave, honey, or dark brown sugar.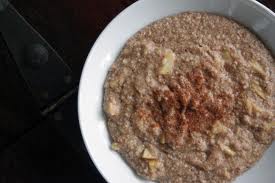 4. Fresh Fruit Salad with Honey Vanilla Yogurt
TIP: Use low fat yogurt and dilute it with milk for a thinner dressing.
5. Low-fat Breakfast Burrito
TIP: Use whole wheat tortillas for a healthier burrito. You can also substitute egg whites.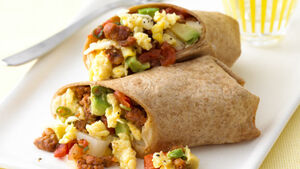 Ad blocker interference detected!
Wikia is a free-to-use site that makes money from advertising. We have a modified experience for viewers using ad blockers

Wikia is not accessible if you've made further modifications. Remove the custom ad blocker rule(s) and the page will load as expected.