It can be difficult to stay motivated to eat healthy every night of the week. Maybe you are exhausted from work, don't have the right ingredients, or don't know enough about cooking to create healthy meals for yourself. Here is a healthy eating plan to help you stay on top of your weeknight meals!

1. Spaghetti Squash and California Avocado Salad
TIP: Spaghetti Squash is high in nutrients and low in carbs, making it a great substitute for pasta.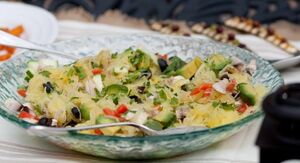 2. Thai Tofu Stir Fry
TIP: Using low sodium soy sauce allows you to control the amount of salt that goes into your food, which is important for your health.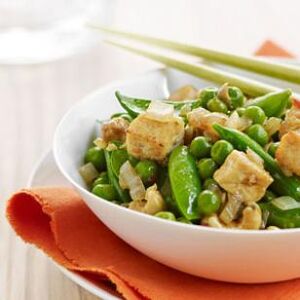 3. Quinoa Vegetable Soup
TIP: Serve the soup cold for a summer twist!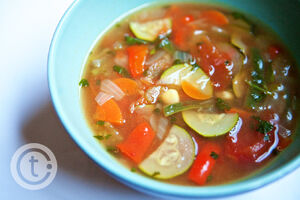 4. Whole Wheat Wraps with Lentil, Avocado, and Veggies

TIP: Lentils have a lot of great proteins and fiber.

5. Bunless Veggie Burgers
TIP: Substitute beef burgers for these veggie burgers for a healthy twist! You can also use lean turkey meat if you prefer.


Check out our other weekly dinner series:
Ad blocker interference detected!
Wikia is a free-to-use site that makes money from advertising. We have a modified experience for viewers using ad blockers

Wikia is not accessible if you've made further modifications. Remove the custom ad blocker rule(s) and the page will load as expected.